A cultural investment
The increase in variety and scale of work certainly appears to reflect a new confidence. HR Plastering are currently undertaking projects all over Dublin, ranging from a private house to a multi storey commercial complex and they all come with their own unique set of challenges. Our projects however perhaps reflect a new sector wide approach that demonstrates a far more considered and creative investment in existing buildings, to bring their design and fabric up to date as opposed to building anew. Not only could this prove to be economically prudent, but as is evident with two of the buildings featured here, it has considerable historic and cultural benefits for the city of Dublin.
A Dynamic Alteration
To begin with we visit Killiney where a new extension adds a grand living space that dramatically embraces the outdoors with floor to ceiling windows. The exterior of the building has been re-defined with angular lines to bring a strong dynamic aesthetic and the thermal efficiency has been improved with work inside and a thick envelope on the outside. The renewed contemporary vision of the building is completed with a render applied in two colours.
Retrofitting the past
In Portrane work is being done to refurbish a series of existing buildings at the HSE Special Care Unit that includes a new Special Child Care Residential Unit, with link extension between existing school and gym buildings. Each building is specially designed to provide a high level of safety and security for each child and this has played a considerable factor in the overall aim to bring a variety of multi-use spaces up to date. Whilst work continues to transform these spaces we have installed high quality specialist fireboard insulation in the large attic spaces that are a feature of these buildings.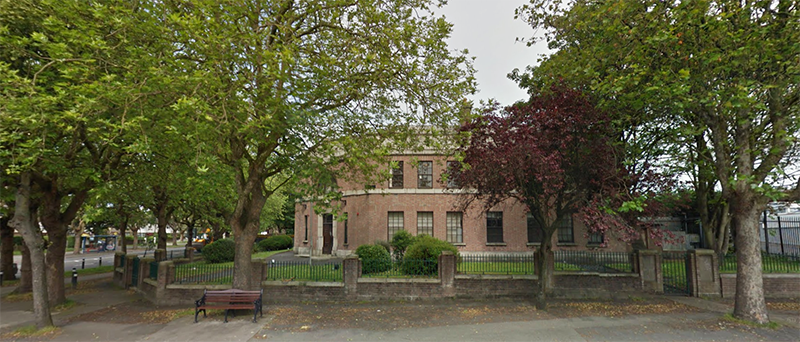 Whitehall Garda reconfigured
Towards the centre of Dublin the Dublin City Mortuary, formerly the Whitehall Garda has been recently completed. It is one of many Garda buildings that has been noted for their historical significance, in this instance, the striking Whitehall facade is on the record of protected structures. Inside however has been where HR Plastering has been busy transforming the interior spaces with the highly skilled application of a float and set, this traditional wet plaster method provides an excellent sound and thermal insulation and is the perfect solution for this style of building.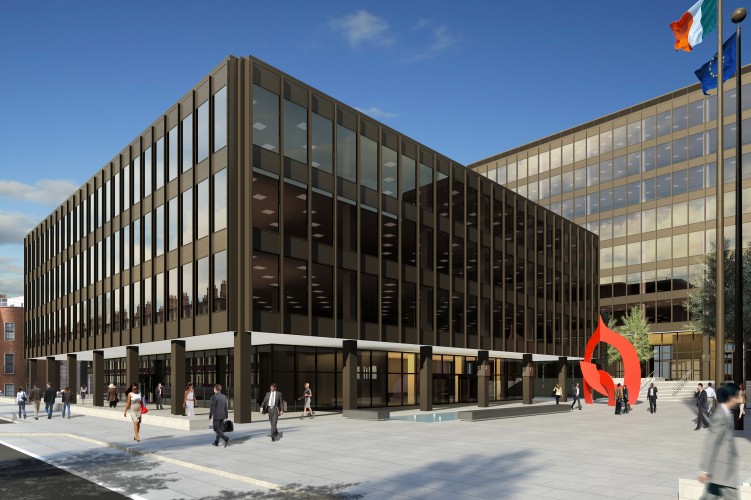 A cultural deposit - Miesian Plaza
Finally, a huge project is well underway in the city center; the refurbishment of the former Bank of Ireland Headquarter building on Lower Baggot Street. A building exhibiting a striking bronze clad facade from the 1970's is of great architectural importance and is one of the few 2oth century buildings in Dublin to be designated as a protected structure. The refurbishment is being done with great care to the original design whilst being a brilliant example of applying modern day energy efficiency to an old building. The US Green Building Council have applauded the refurbishment commenting in the Irish Times.
"[We are] looking at it as a way of benchmarking how curtain-walled office buildings from the 1970s can be brought up to standard."
Conclusion
The first half of this year has proved to be varied. Our versatile approach has been relied on to modernise different scale and styles of buildings, whilst our experience, knowledge and skill base has been required to complete specialist plastering applications. We have enjoyed being a part of projects that have involved collaborating with contractors who are among the largest and most dynamic in Ireland and being part of the enormous creative vision exhibited by architects and design engineers.
If these projects are just a snapshot of the construction boom that is gaining pace in and around Dublin, one that perhaps displays a conservative approach; tuned in to the cultural potential of bringing new life to old buildings, conscious of environmental concerns, especially sustainability, then this is a positive step forward and one we are all sure to benefit from.
Further Information: